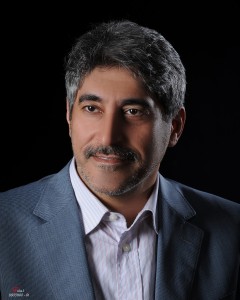 The New Year brings with itself a fresh start, new opportunities and an exhilarating sense of rejuvenation. We often make New Year's resolutions in an attempt to improve ourselves and to be better towards others and we wish everyone success and a healthy long life as well.
As an Iranian doctor, scientist and founder of Iran Hepatitis Network, who has passionate belief that international healthcare is a basic human right, I intend to have scientists' contribution in the matter of people's health and sanity. Unfortunately, over the last decades viral hepatitis infection has been a major public health problem, affecting the health of millions of people annually. It is worth to know that only hepatitis C kills more than HIV in the world these days. Auspiciously, the treatment of hepatitis C has been revolutionized through the recent years. The hepatitis C infection can be eradicated in around 100% of patients with the new medications. Unfortunately, these new treatments are very expensive and almost not available and affordable for patients in developing countries where the frequency of hepatitis C is high. Hence, the burden of liver diseases caused by hepatitis C can be a serious problem in the next decade.
Ongoing wars and conflicts in the Middle East have led to high incidence of hepatitis in the region. Furthermore, high rate of immigration of fugitives to Western countries intensifies these diseases' outbreak. Therefore, making appropriate prevention decisions, treatment and control of these diseases has been highlighted more than ever.
A new year is a great opportunity to cooperate for making a more sustainable and safe world where people enjoy a long and healthy life. It would be possible only by reducing war costs, investing in people's health promotion and improving primary healthcare services in developing and war-torn countries. Achieving the elimination of hepatitis C in the world by 2030 requires the collaboration of scientists, specialists and governments from all over the world.
Let's all try our very best to put these desires into reality.
May all people have a prosperous and healthy New Year.
Founder and Director of Iran Hepatitis Network
Founder and Director of Hope Health Club
Seyed Moayed Alavian, M.D.
Professor of Gastroenterology and Hepatology